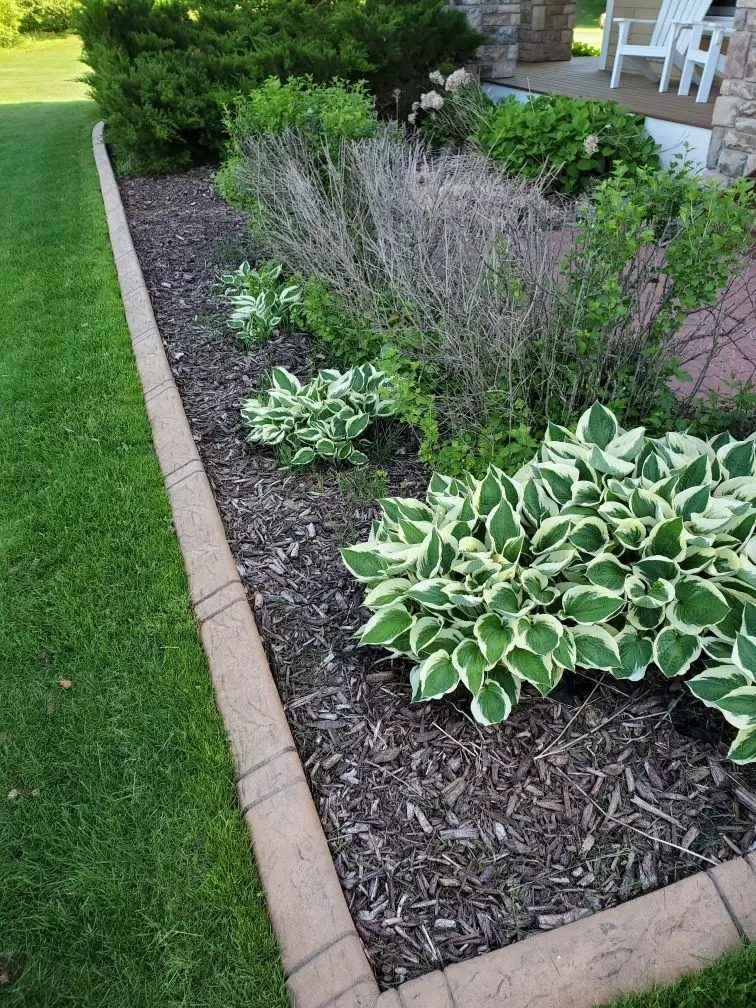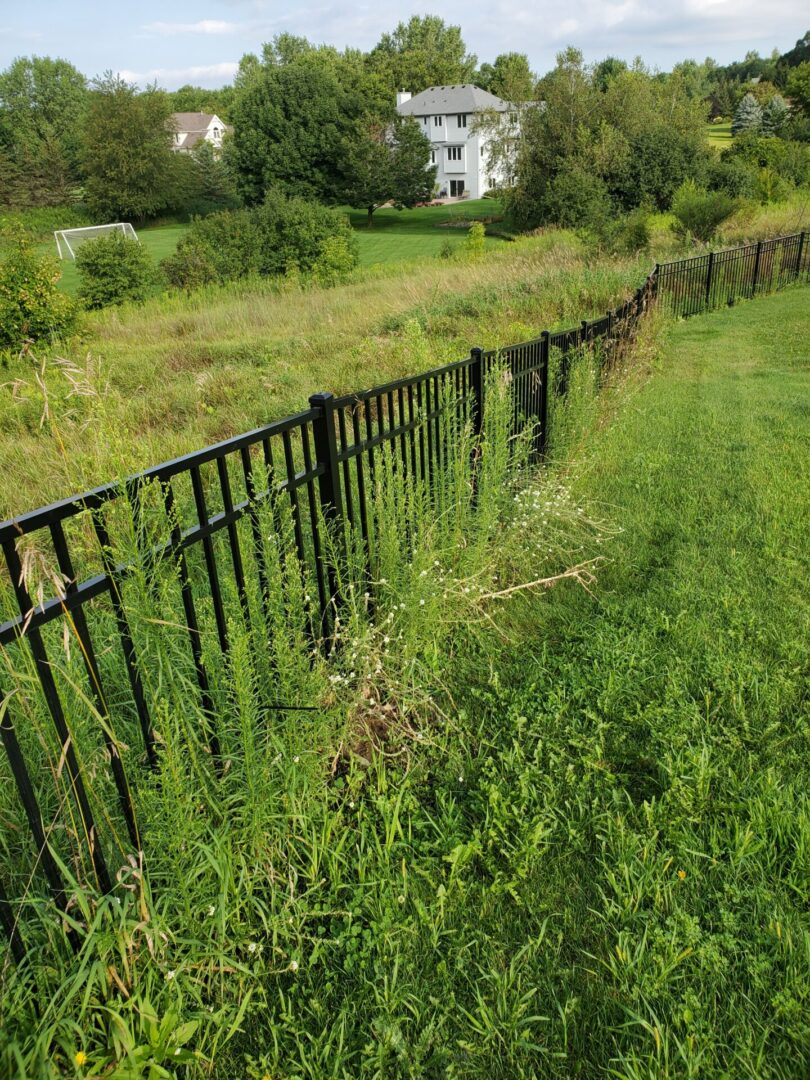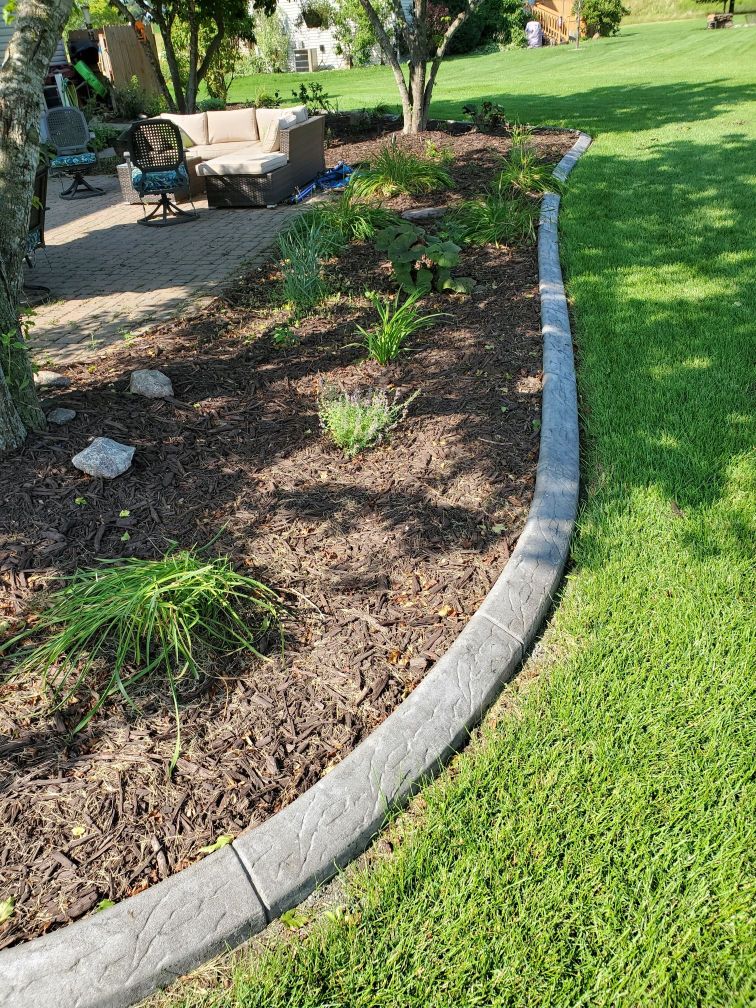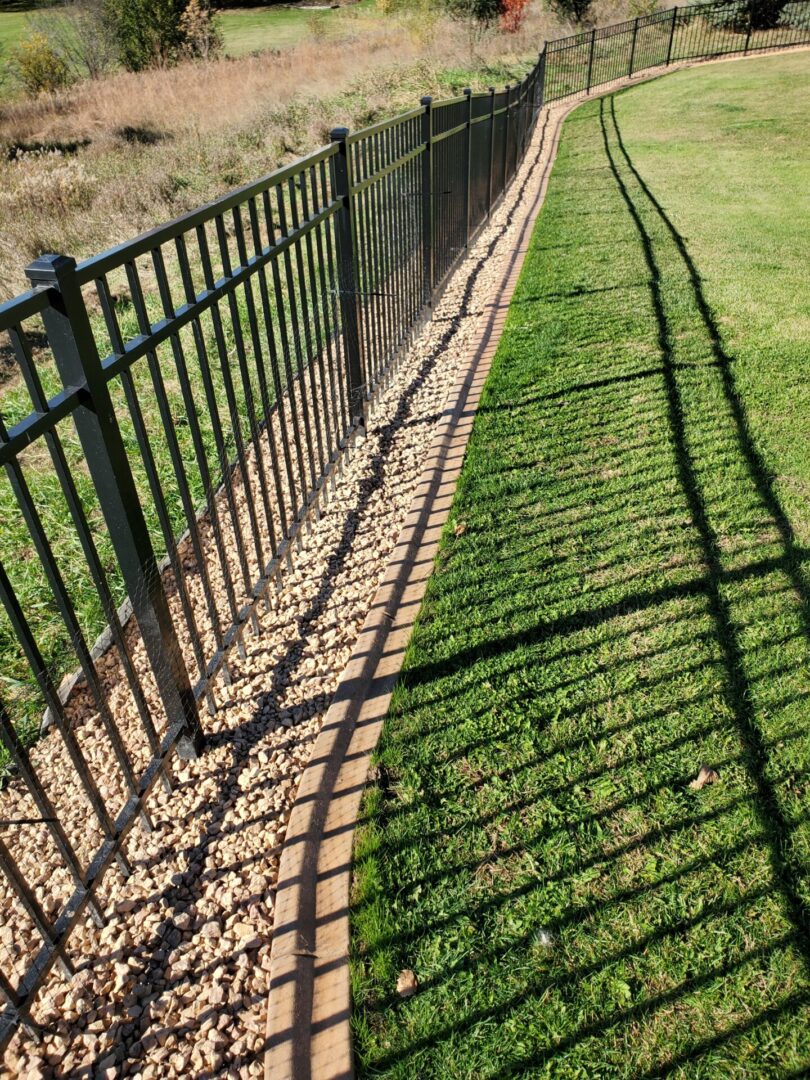 You Deserve The Best Concrete Edging
Do you remember a long time ago, when you called a contractor and an actual person answered or called you back?  Your call is important to our family-owned and operated business, so important that, your call will be answered by one of the owners of our company.  You first is our attitude, not us first.  Your satisfaction with your new concrete edging is our goal because you will tell your friends and neighbors about us.
From beginning to end, you will find quality throughout the entire process.  We do the extra things that other companies just don't offer.  For example, concrete edging, also called curbing, looks its best with simple graceful lines.  Therefore, when replacing plastic edging many times the new concrete edging will be placed in a little different location.  This may leave a small strip of grass inside your new edging.  This grass is easier to remove before the new concrete edging goes in, so we do this for you.
Adding new soil and grass seed is another service we offer to complete your project. The ultimate service offered that saves you time and labor is called a fence rescue.  See before and after photos.
The point is we don't just sell you concrete edging and leave you with an incomplete project.  Getting to your project and then rushing as quickly as possible to leave is not the way we do business.  That's why "Quality Throughout" is our tagline.
Beauty, increased value, and ease of function are the attributes of custom continuous concrete edging.  The beauty stems from the unbroken gentle flowing lines encapsulating your home's plantings and providing separation from your green lawn.  Your home's increased curb appeal will help increase value and set your home apart, while at the same time easing your landscaping maintenance. 
When choosing between your landscape edging types, you have a choice between plastic, metal, rock, or concrete.  Plastic edging requires lots of constant trimming to prevent the grass from growing over it.  Over time though, it tends to work its way out, and the mower hits and breaks it.  Steel edging is usually used in commercial aggregate applications.  Individual sections of landscape edging are hard to install evenly, letting grass invade, and over time the appearance becomes snaggle-toothed.
Concrete edging is long-lasting and continuous from one end to the other.  A 2,500-pound tensile-strength galvanized cable is encapsulated during the formation of your custom concrete edging.  This cable allows the edging to rise and lower as one piece.  Concrete edging, sometimes called curbing because of its size, provides additional benefits. The edging is 6 inches wide on the bottom and 4 1/2 inches high in the back and 3 inches in the front. The width helps prevent grass from growing in flower gardens. The height helps prevent your rock or mulch material from spilling onto your lawn.  String trimming is also much easier.  Custom Concrete Edging provides beauty and function in one.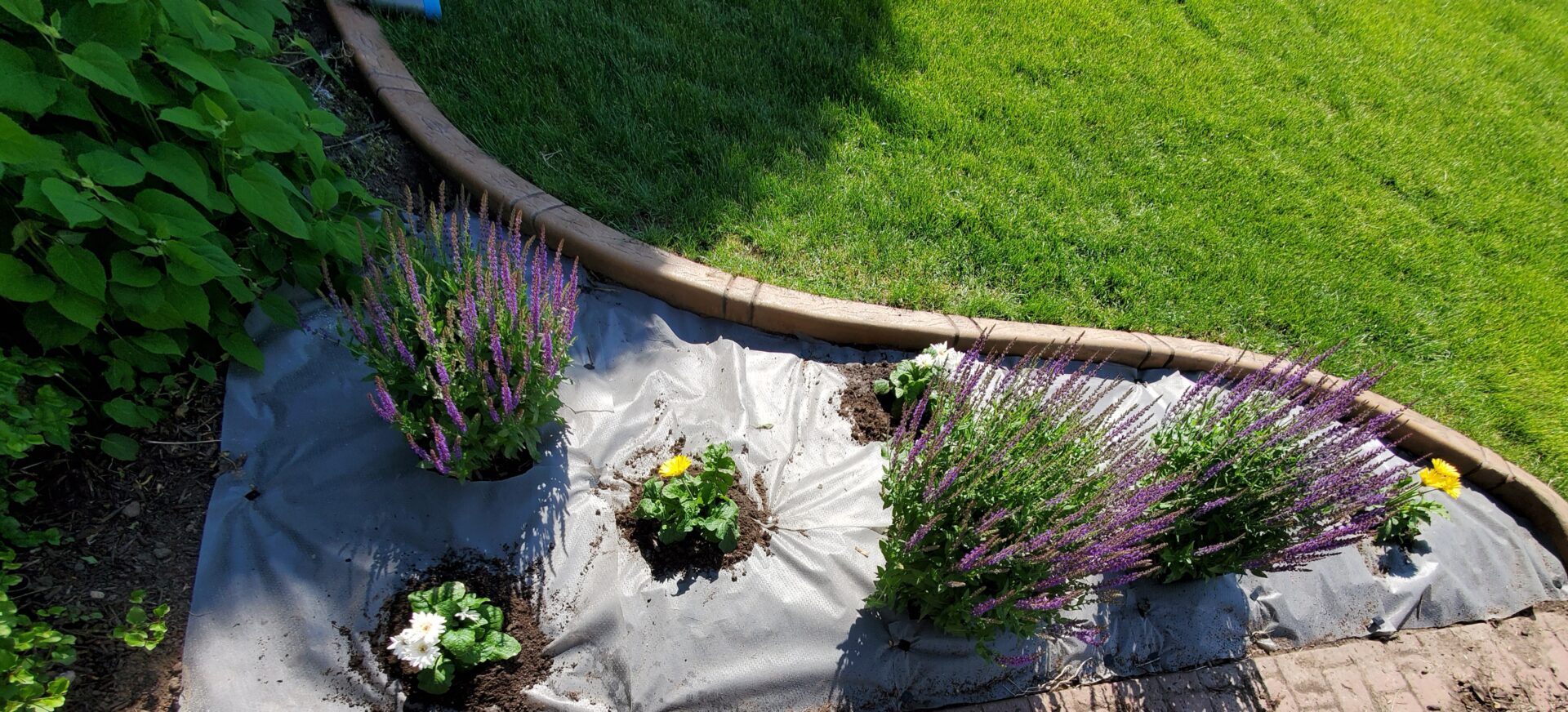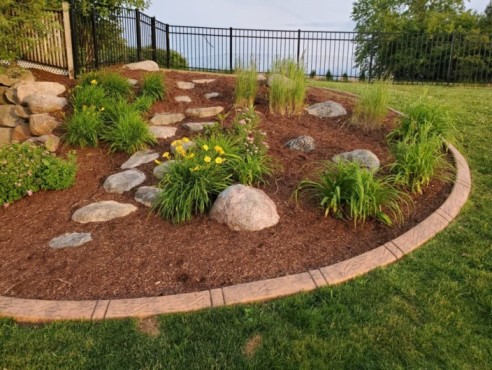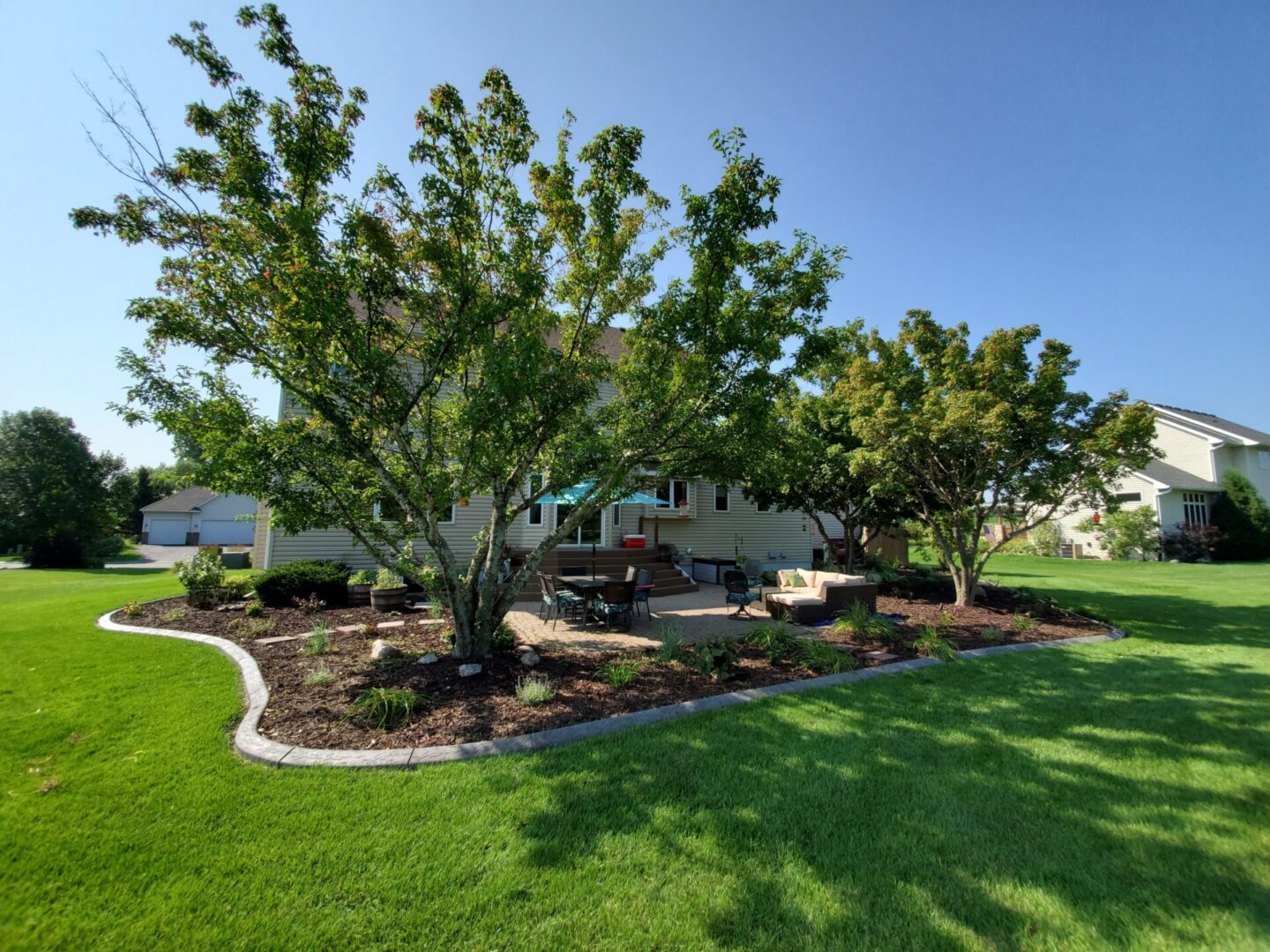 How Much Does
Concrete Edging Cost?
Unfortunately, there is no fast and simple answer.  There are several variables.  How many colors do you want, none, one, or two? Do you want a texture?  Do you want stamping?   Do you want old edging and grass removed? 
In order to give you an accurate quote, we need to talk about the scope of your project and take measurements.  Call us, we still like communicating by phone.  Let's get your project scheduled for early spring 2023, so you can enjoy the beauty and function of your new concrete edging all summer long. 
Woodbury, Lake Elmo, Oakdale, Oak Park Heights, Stillwater, Cottage Grove, Afton, Bayport, Lakeland, West Lakeland, Baytown Township, Grant, Lake St Croix Beach, Lakeland Shores, Newport, St Paul Park, Pine Springs, Willernie, Mahtomedi, Dellwood, White Bear Lake, North Oaks, Gem Lake, Vadnais Heights, Little Canada, Shoreview, Roseville, St Paul, Mendota, Mendota Heights, West St Paul, South St Paul, Sunfish Lake, Inver Grove Heights, Hastings, Eagan, Rosemount.