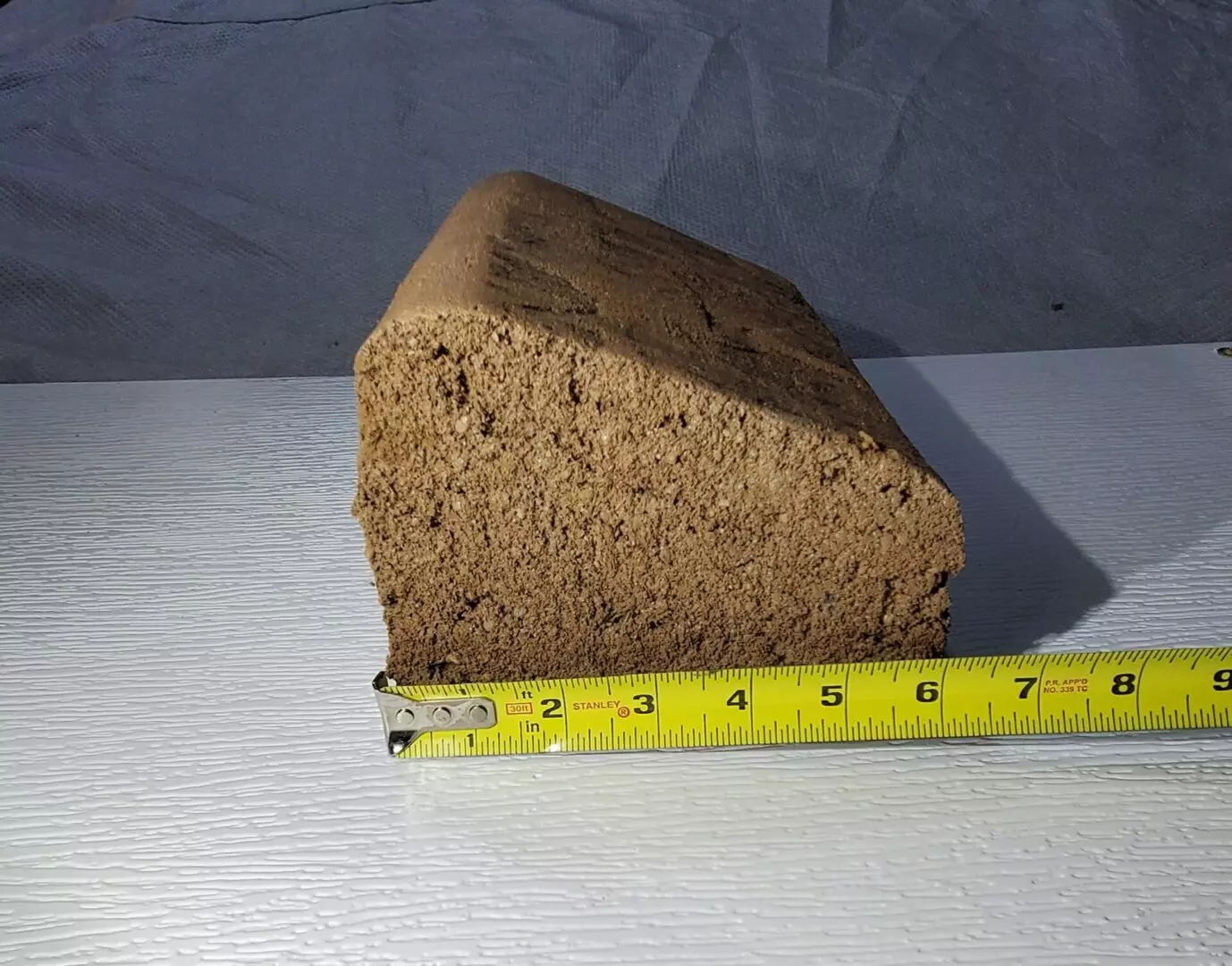 First, decide where you want to place your new concrete edging. Is the location up front by the door or far away from heavily trafficked areas?  The Slant Profile is the beauty product, because of its flat surface, it lends itself to texturing and stamping.  A high traffic area near a driveway or entrance door is a good place for this type profile with textures and stamps applied.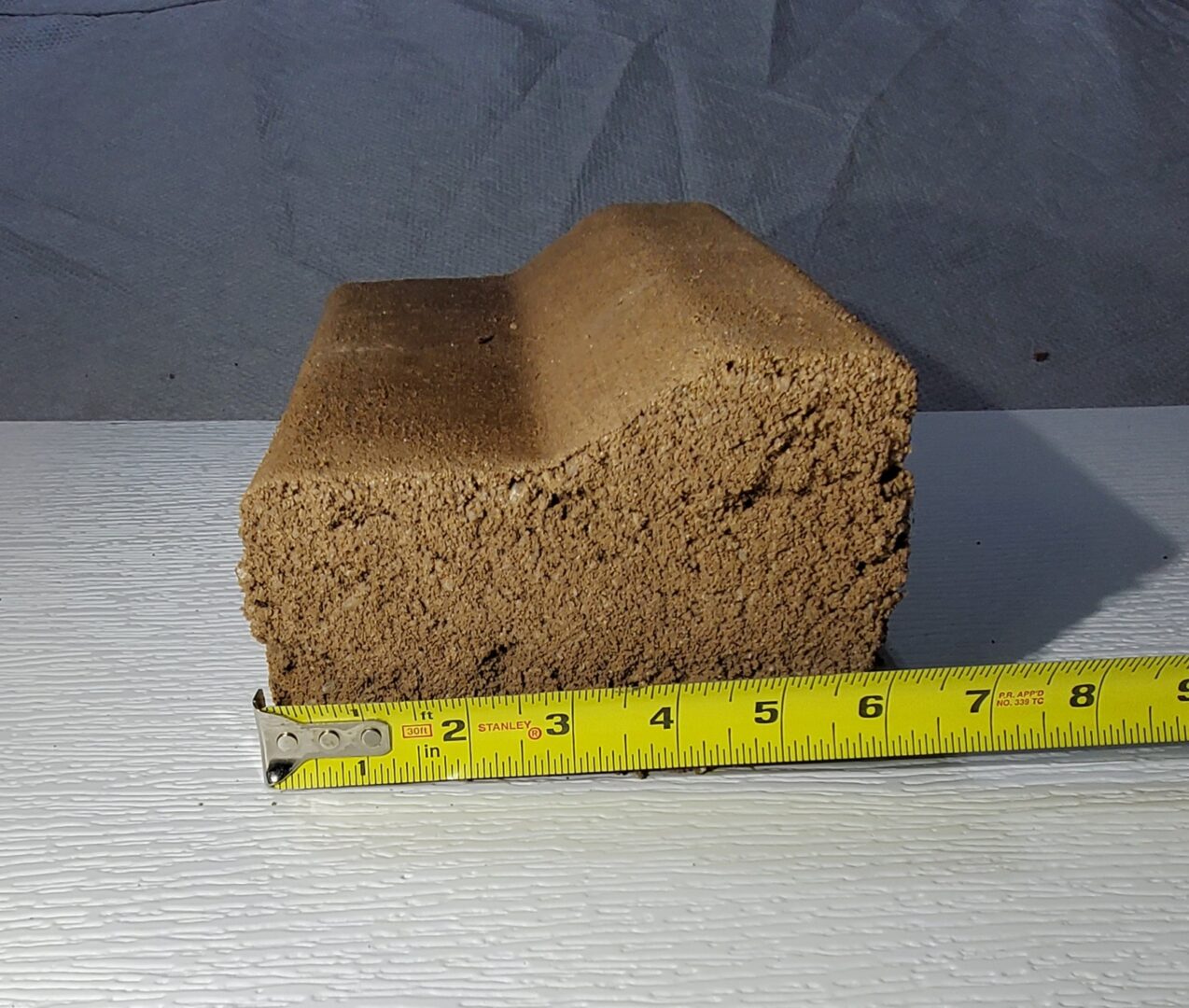 The mower profile eliminates trimming.  Soil is trenched out to the correct depth so that this profile's flat shelf is set at the same height as your soil.  That allows your mower's tire to ride upon it and cut your grass all the way to the edging.  Thus eliminating string trimming.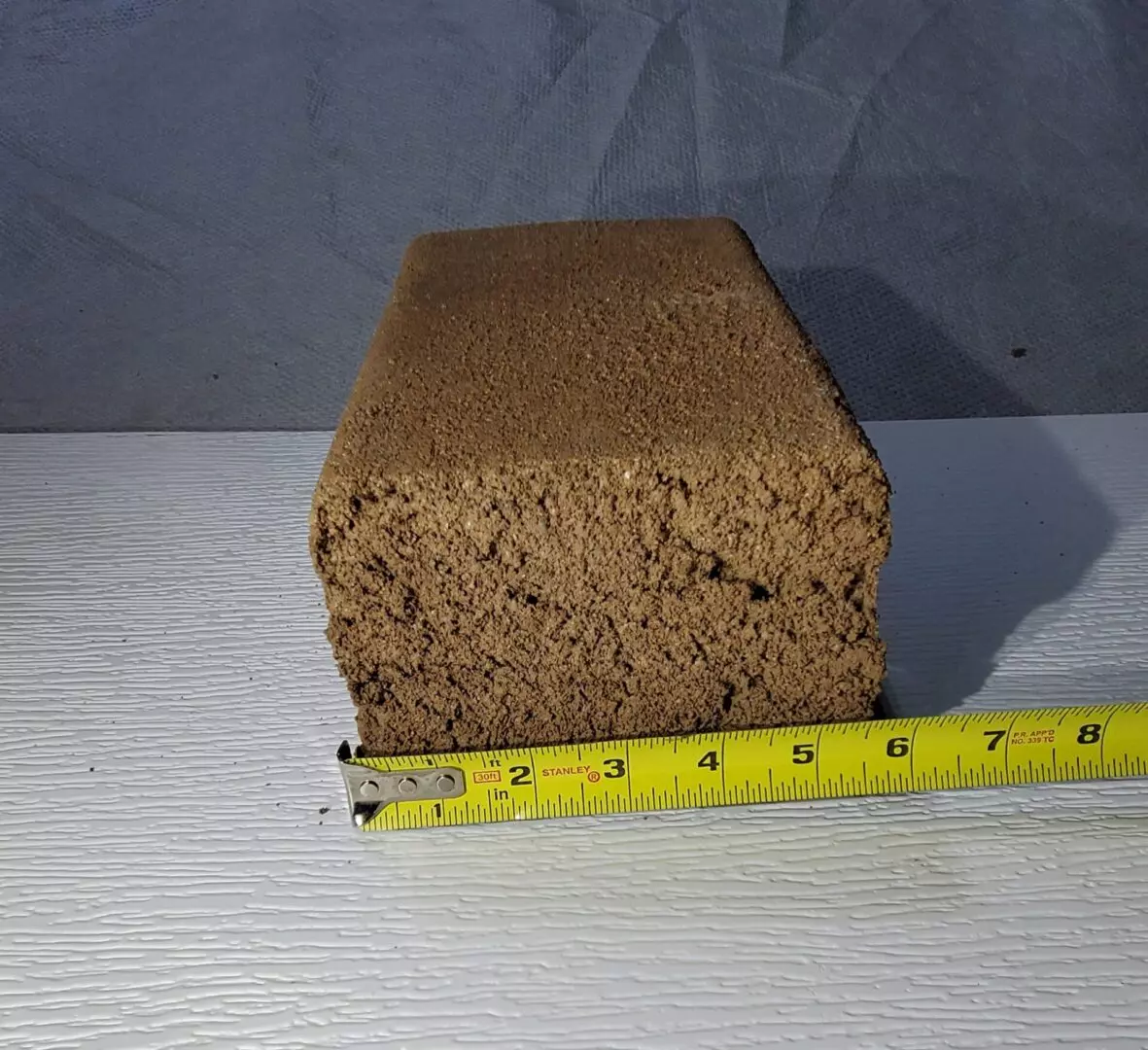 The rectangle profile is good for any location.  Outlining a brick paver sidewalk would look spectacular.
Where To Use Concrete Landscape Edging?
Flower beds
Tree rings
Island rings
Mail box horse shoe
Hedge border
House ring
Patio border
Bird bath ring
Well pump ring
Along sidewalk
Along driveway
Border for anything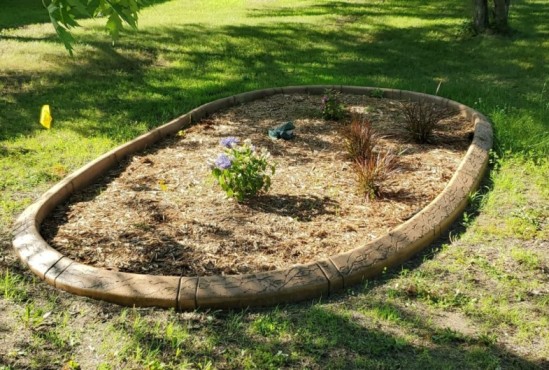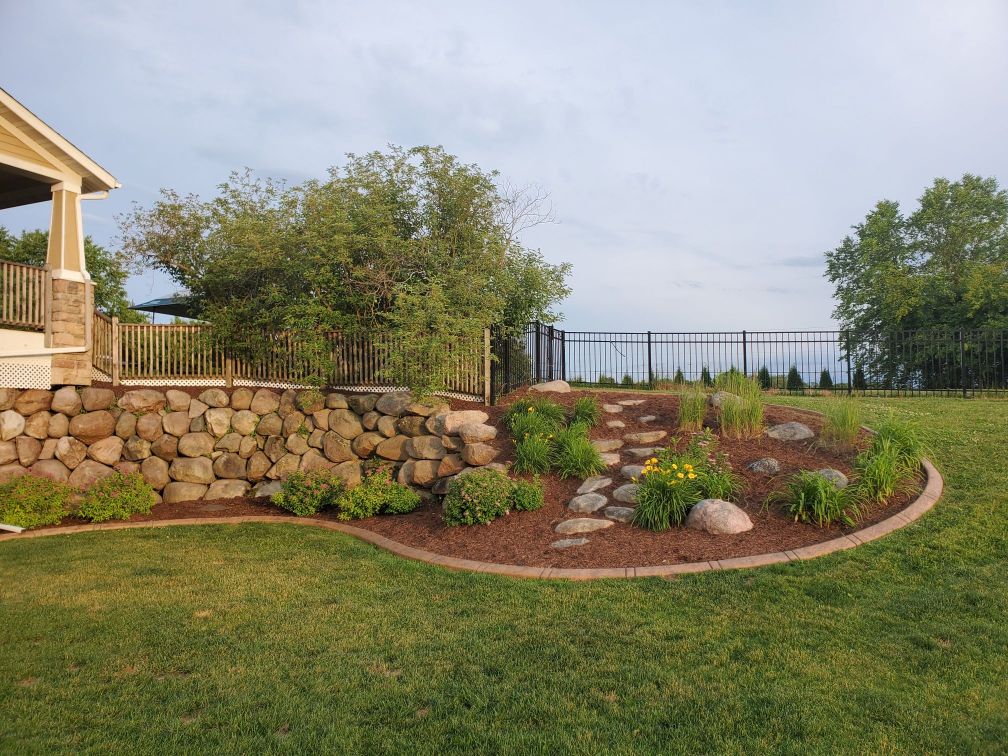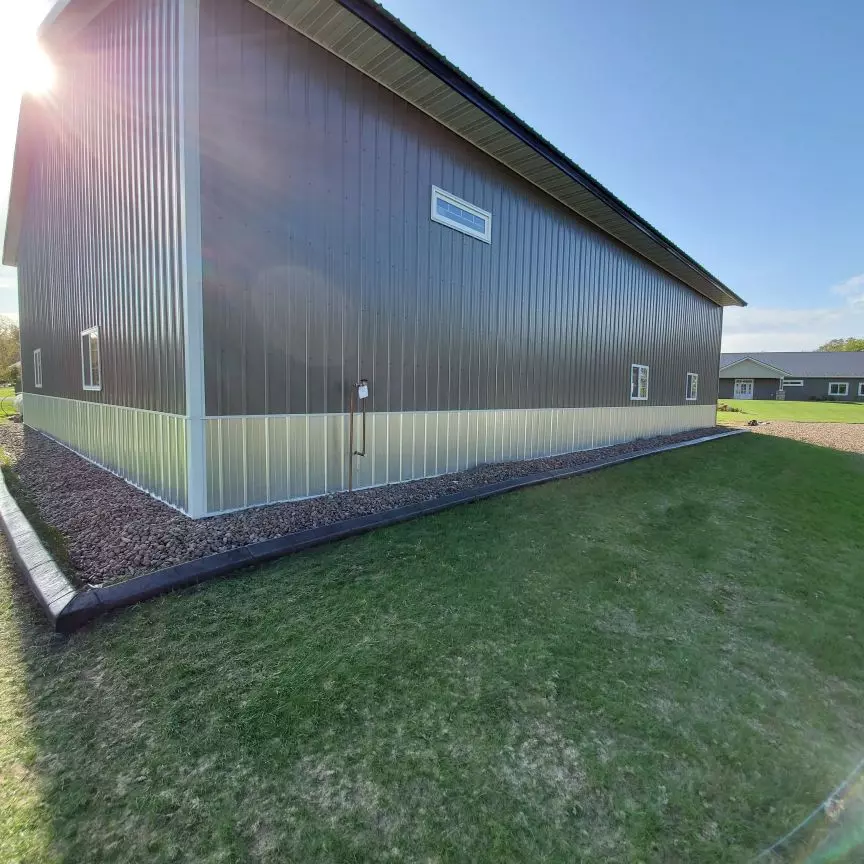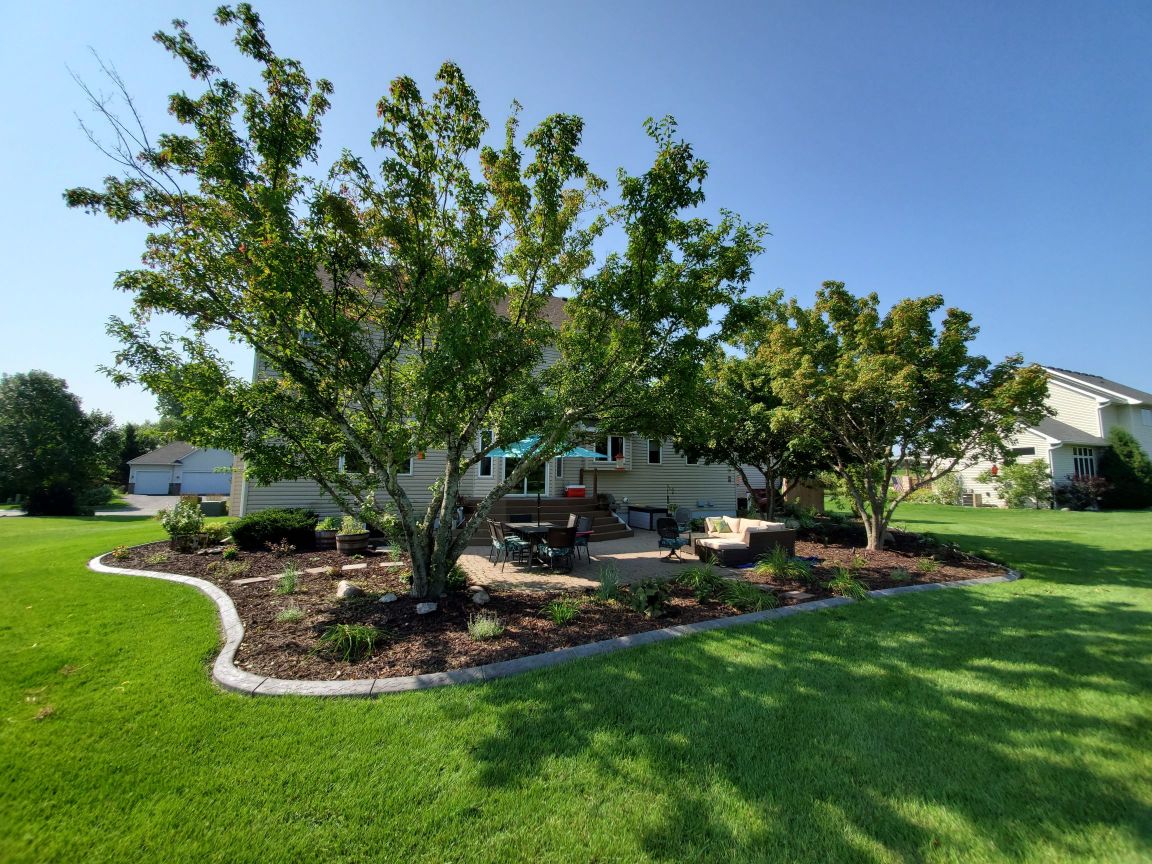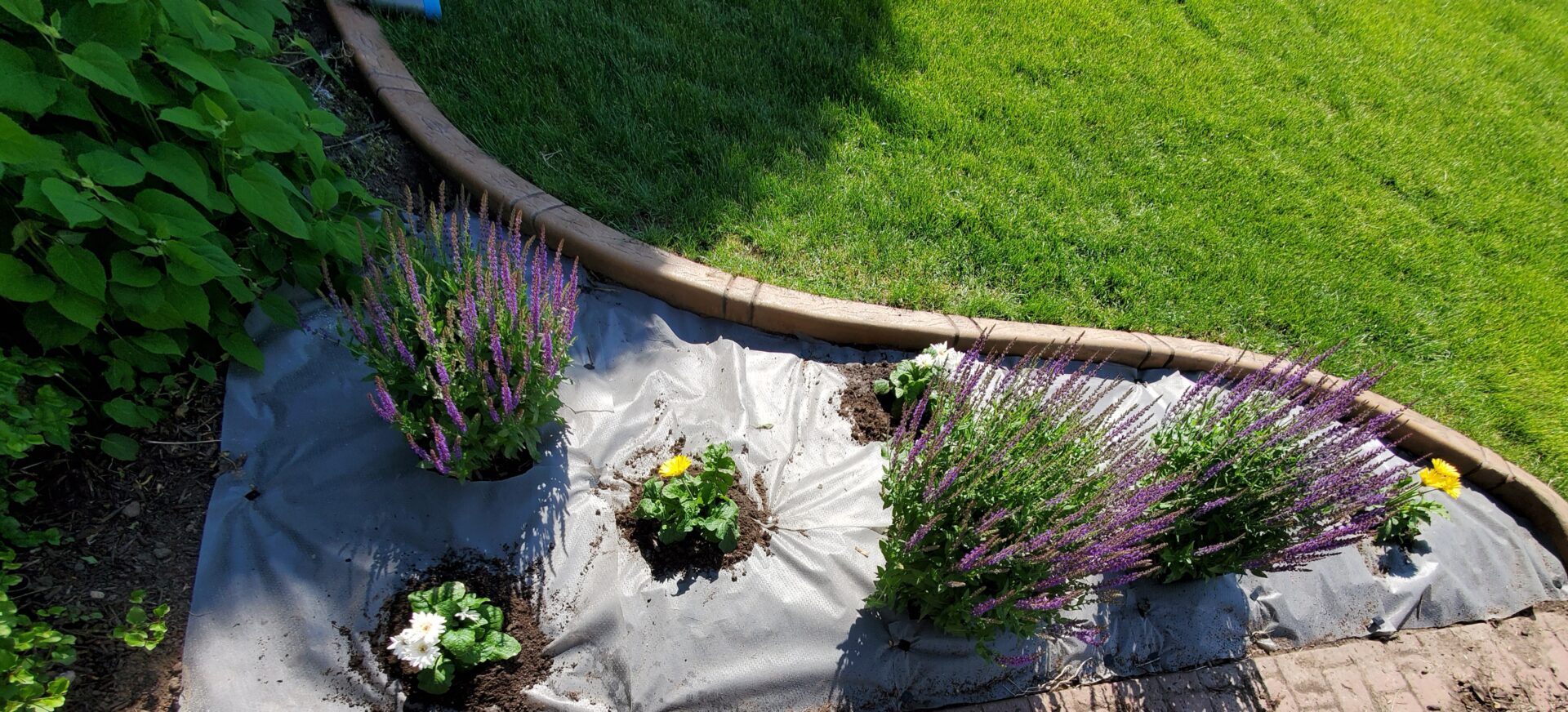 Now that you have decided where you want concrete edging and which profile you want to use, a few more choices await.  Sixteen concrete colors, eight accent colors, five textures and five stamp pattern options are available.  Click to see  Concrete Colors  and Accent Powder Colors
During your estimate you can see different stamps and textures patterns for yourself  with our mobile example board.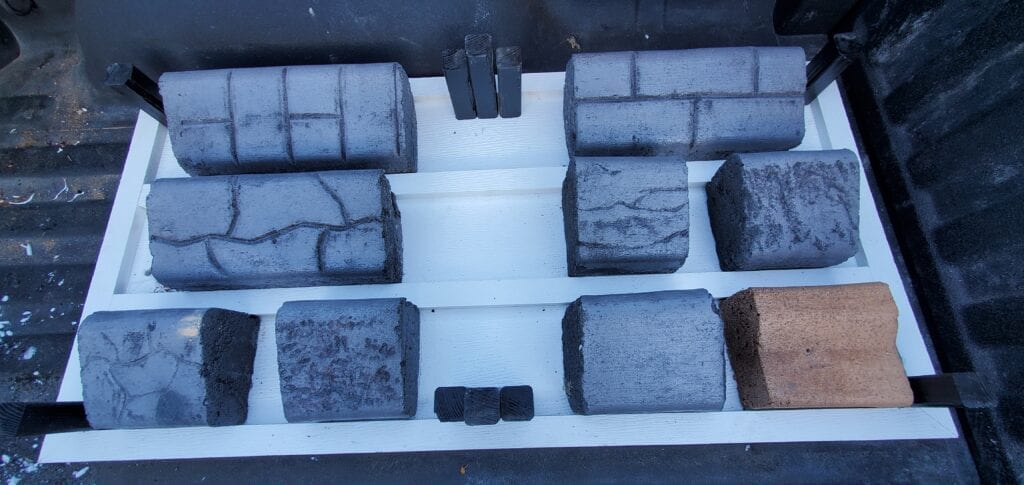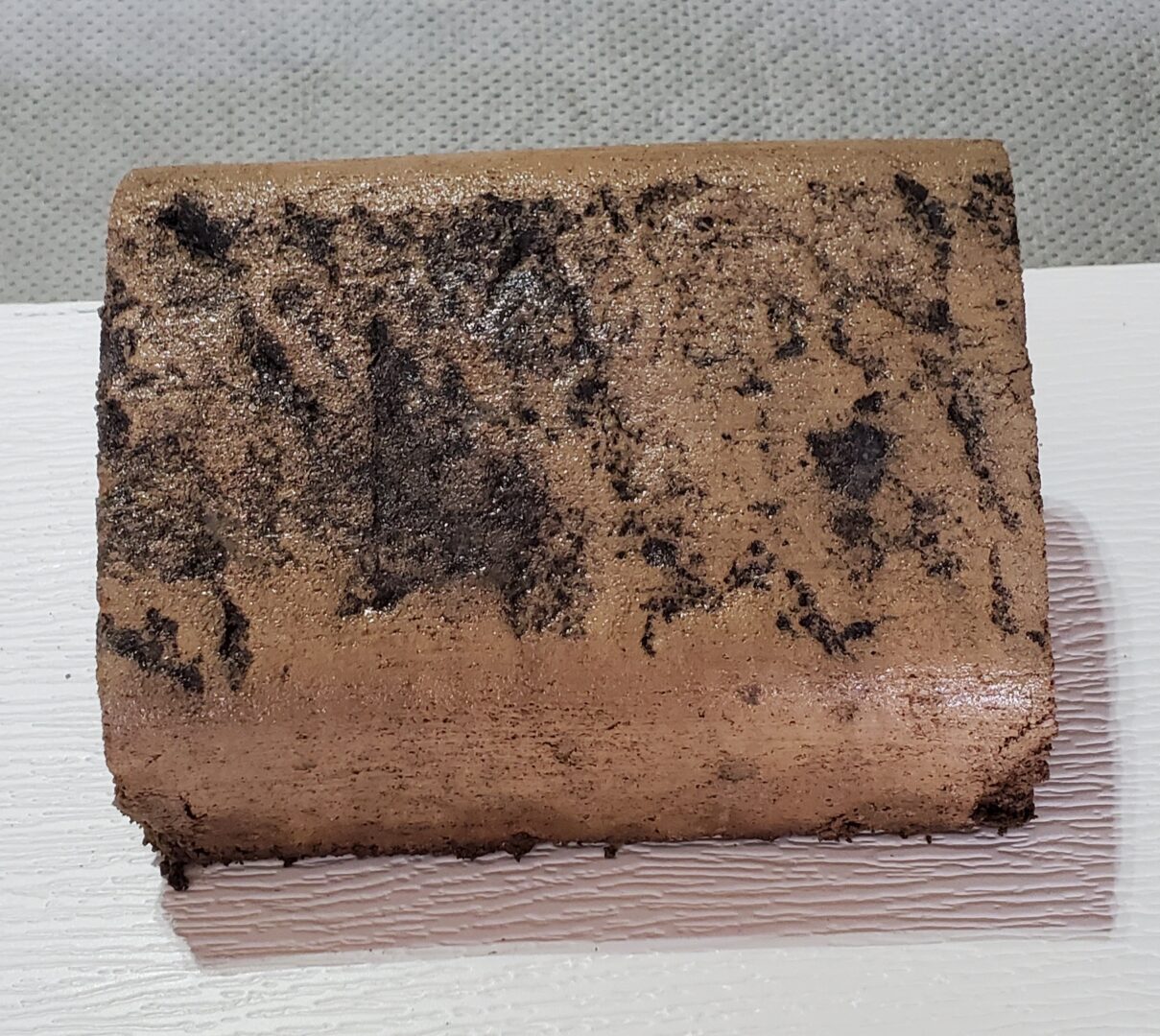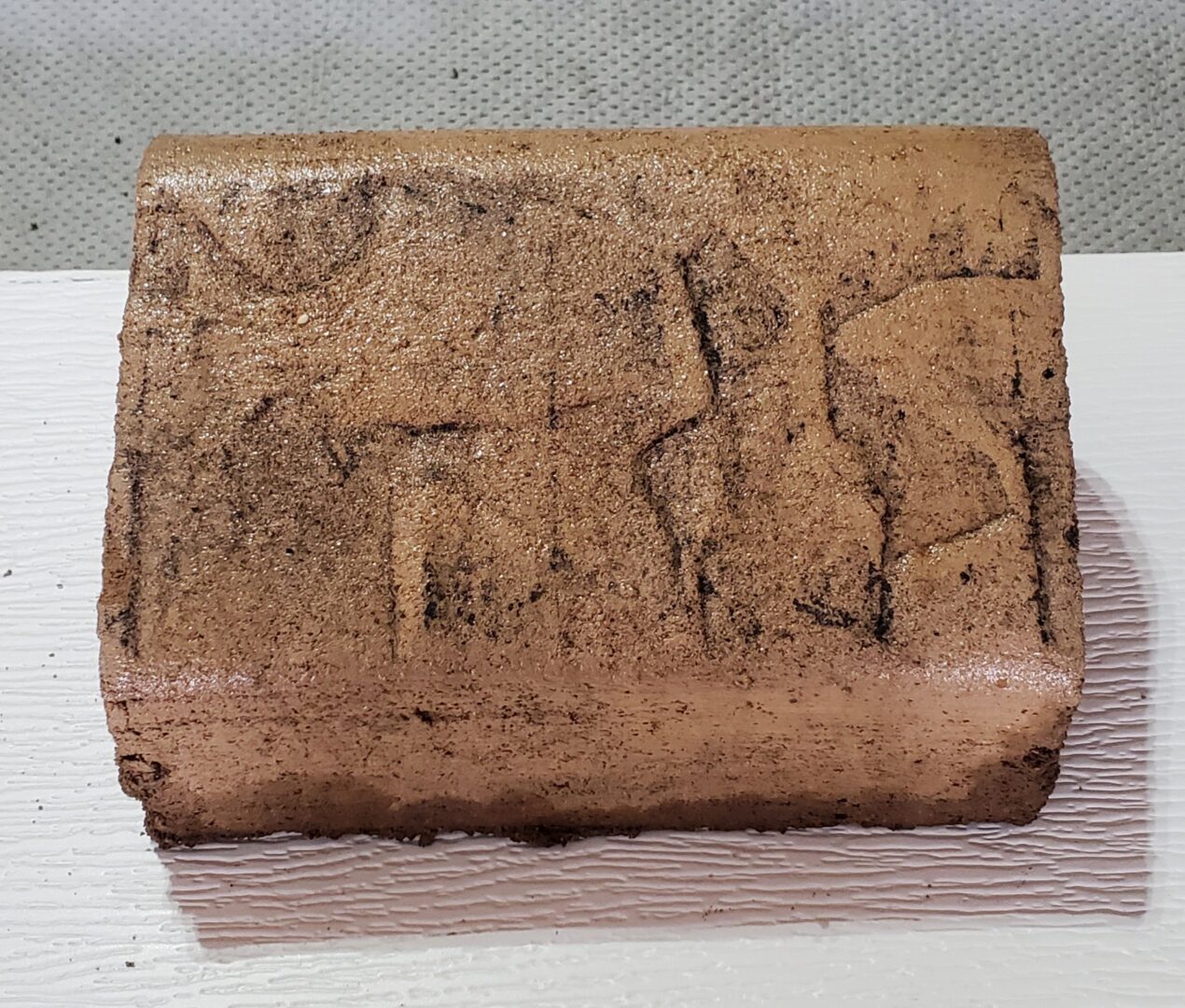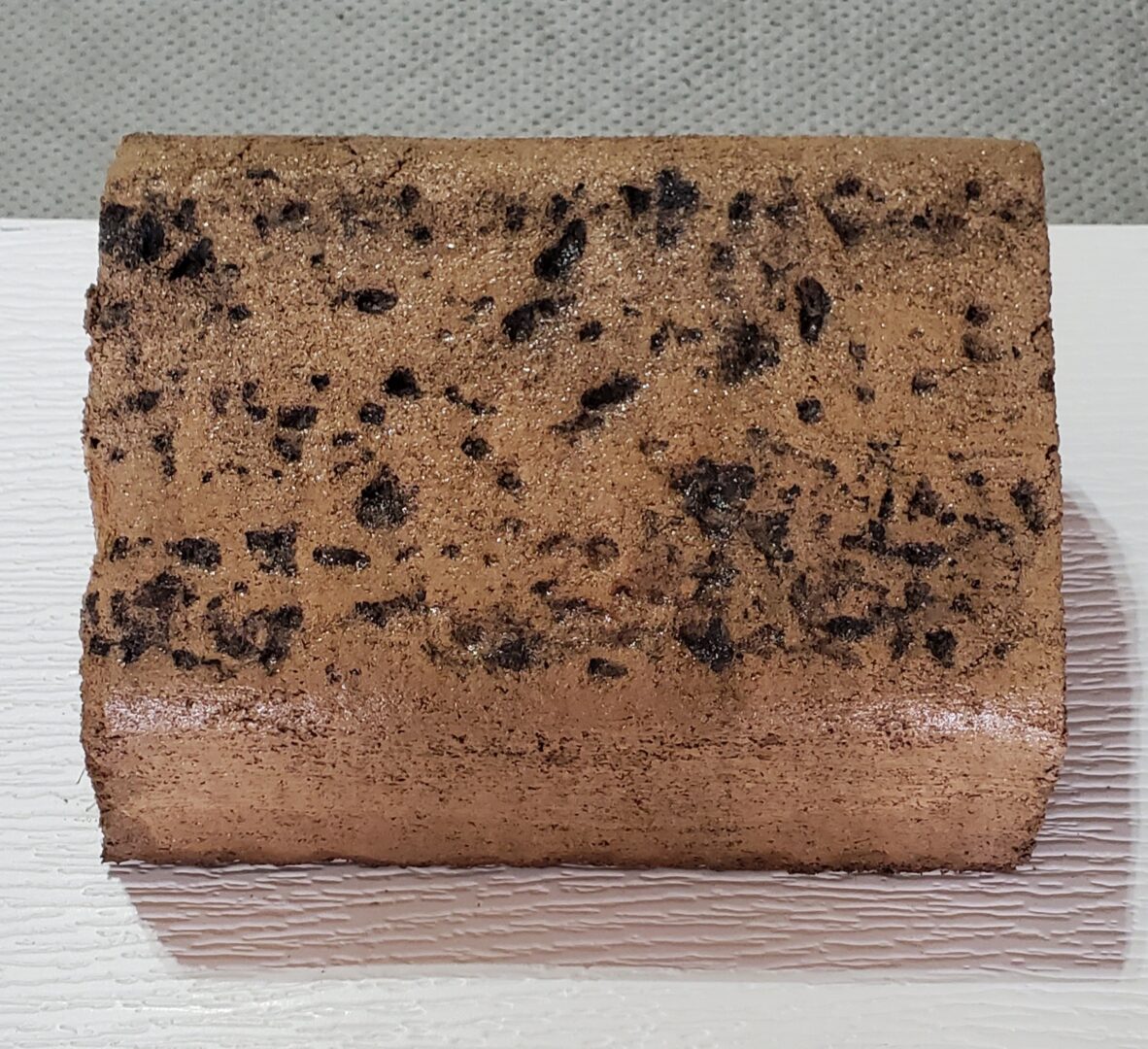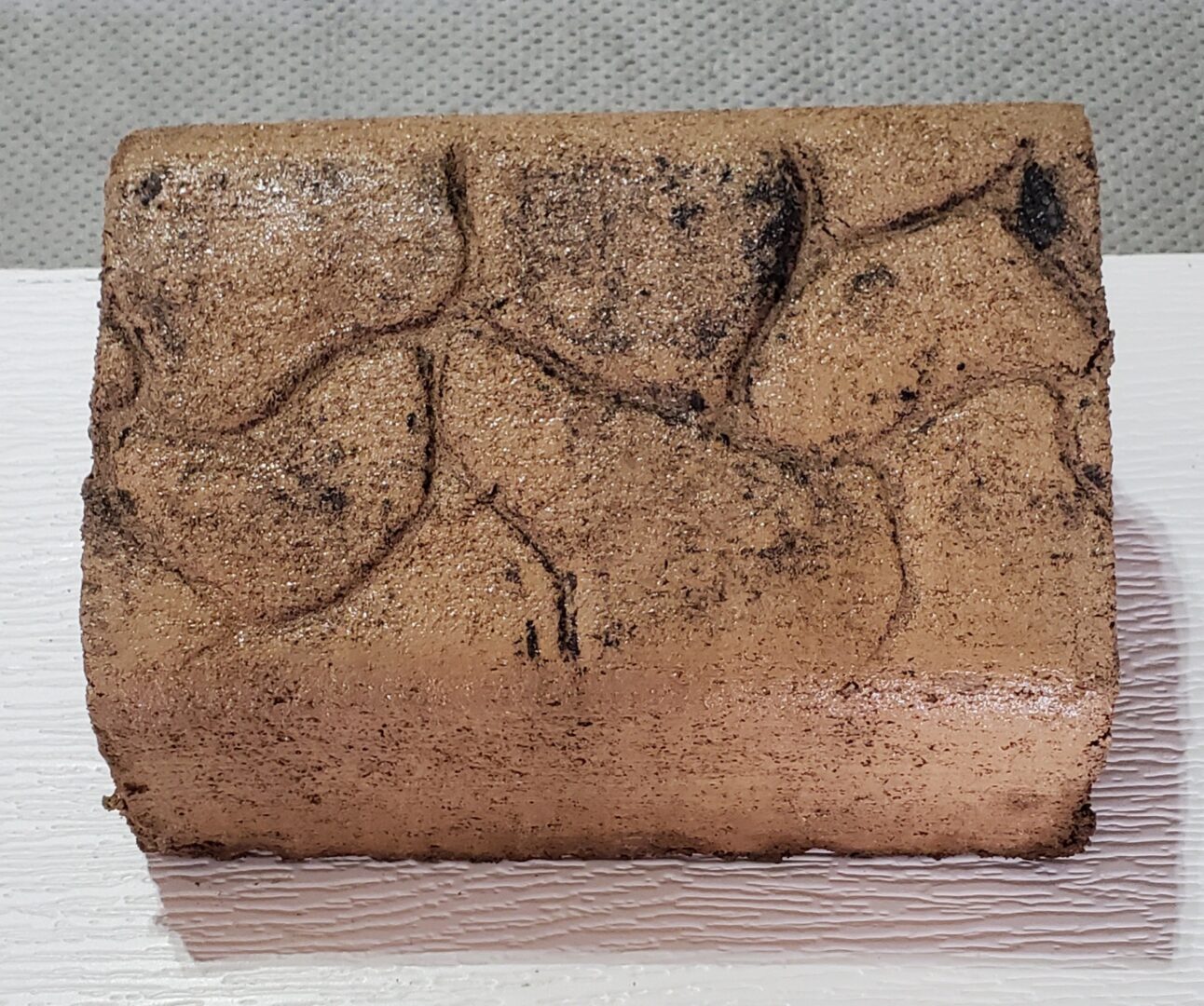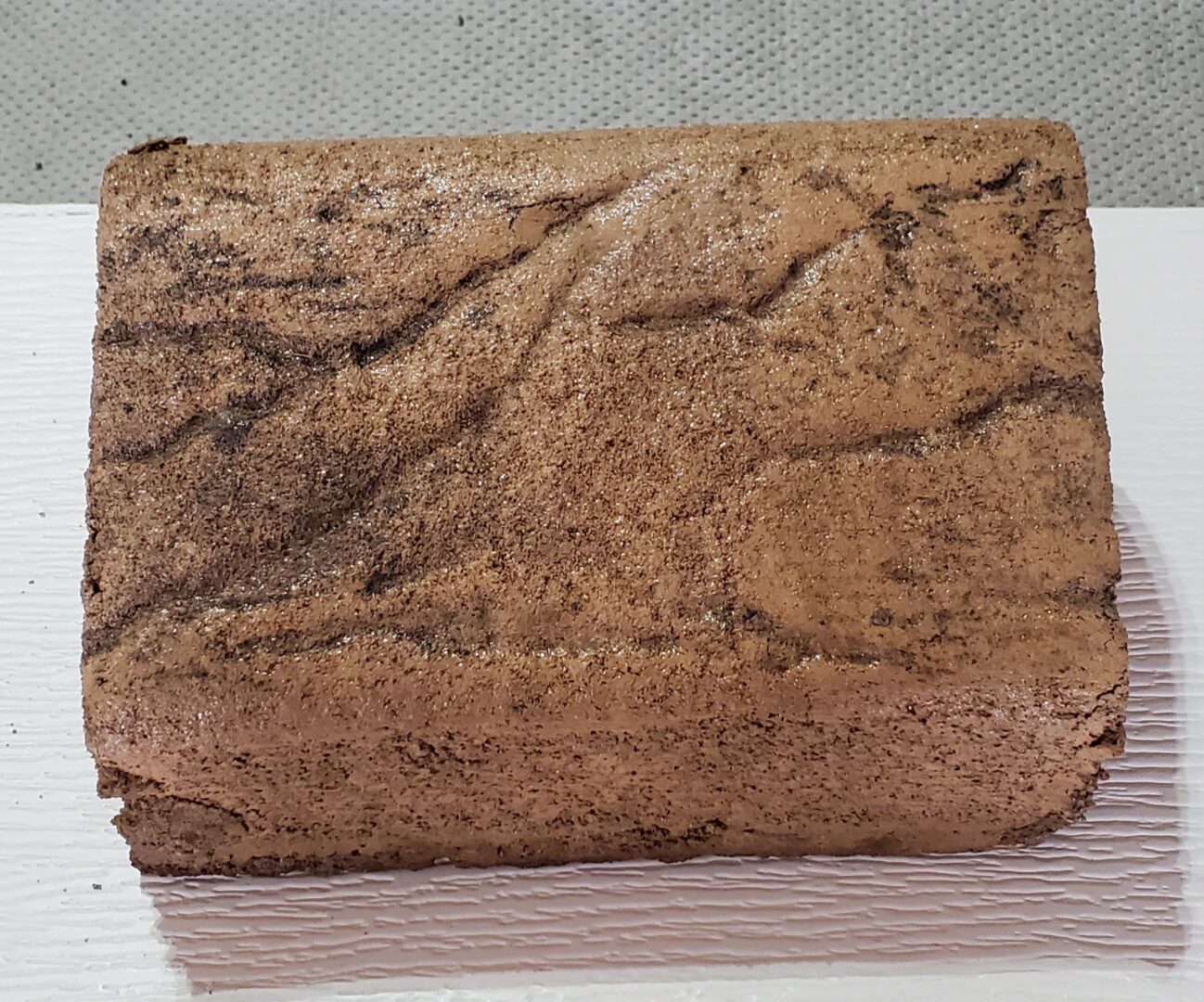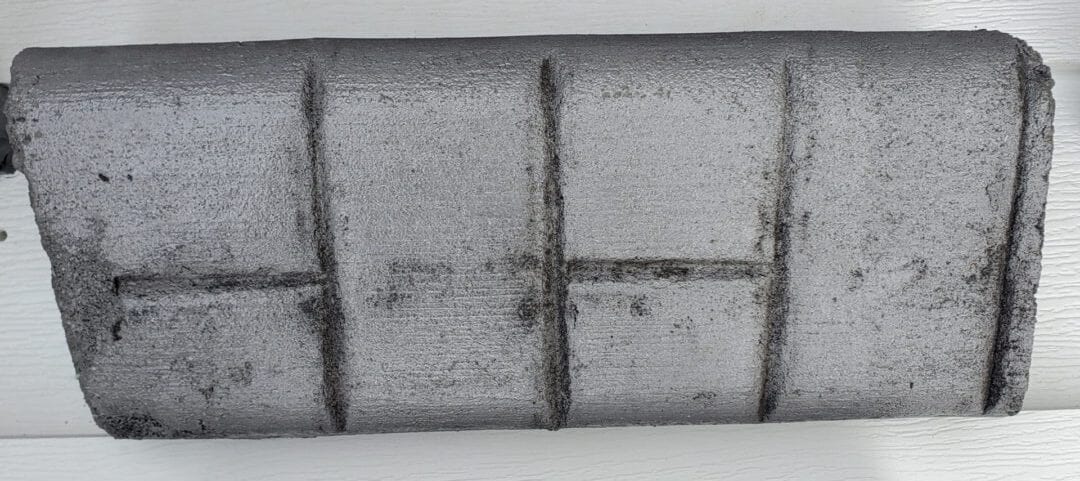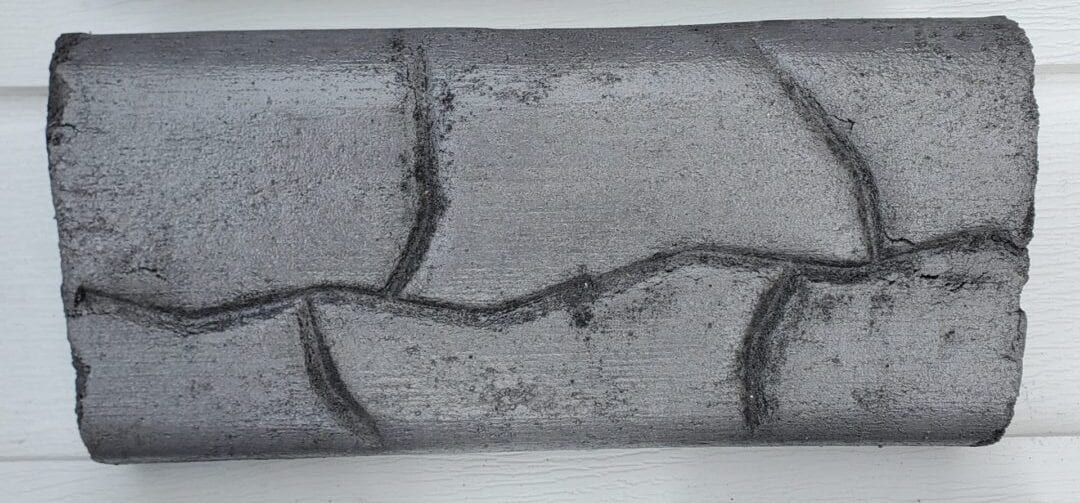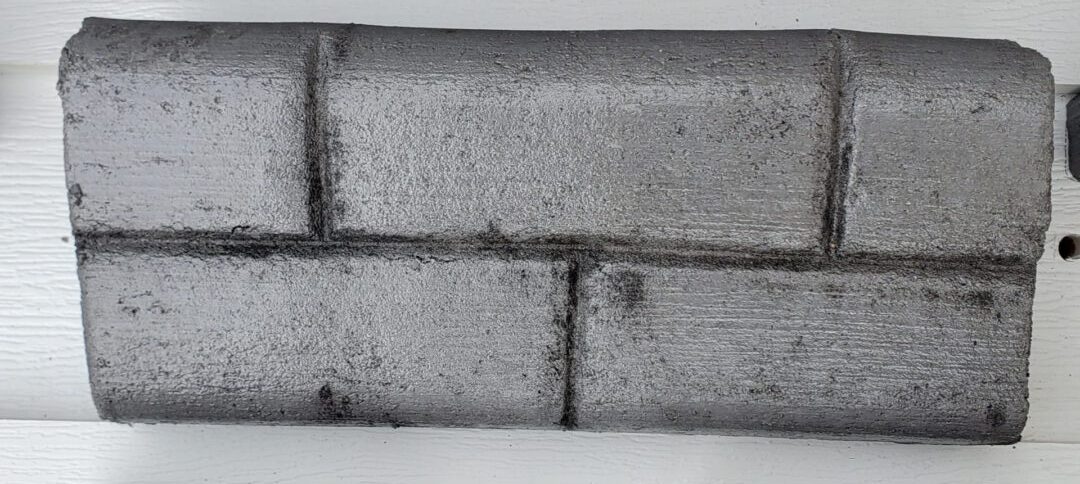 Working in small doses in your yard can be fun.  However, since many concrete edging jobs extend hundreds of feet, small projects they are not.  Machines ease some processes that if done manually would be back breaking.  With that in mind, we offer other services that complete your project and save you a lot of backbreaking labor and time.  These services can be added a-al-carte to your quote.
-Removing additional grass that will be behind edging.
-Installing additional landscaping fabic and rock or mulch. 
-Removing, cutting and bundling old plastic edging for your  disposal.
-Removing excess grass and soil from your property.
-Move sprinkler heads if parts are readily available.
-String trim, clean and reseal concrete edging.  Recommend every other year to seal out moisture and UV rays which fade the color.
-Drill holes in slant profile concrete edging in low areas around home that currently collect water.  Holes are at bottom of edging and covered by grass.  Mower and rectangle profiles may require pvc     channel.
-Extending drain spouts past new edging or install underground pop-up drainage.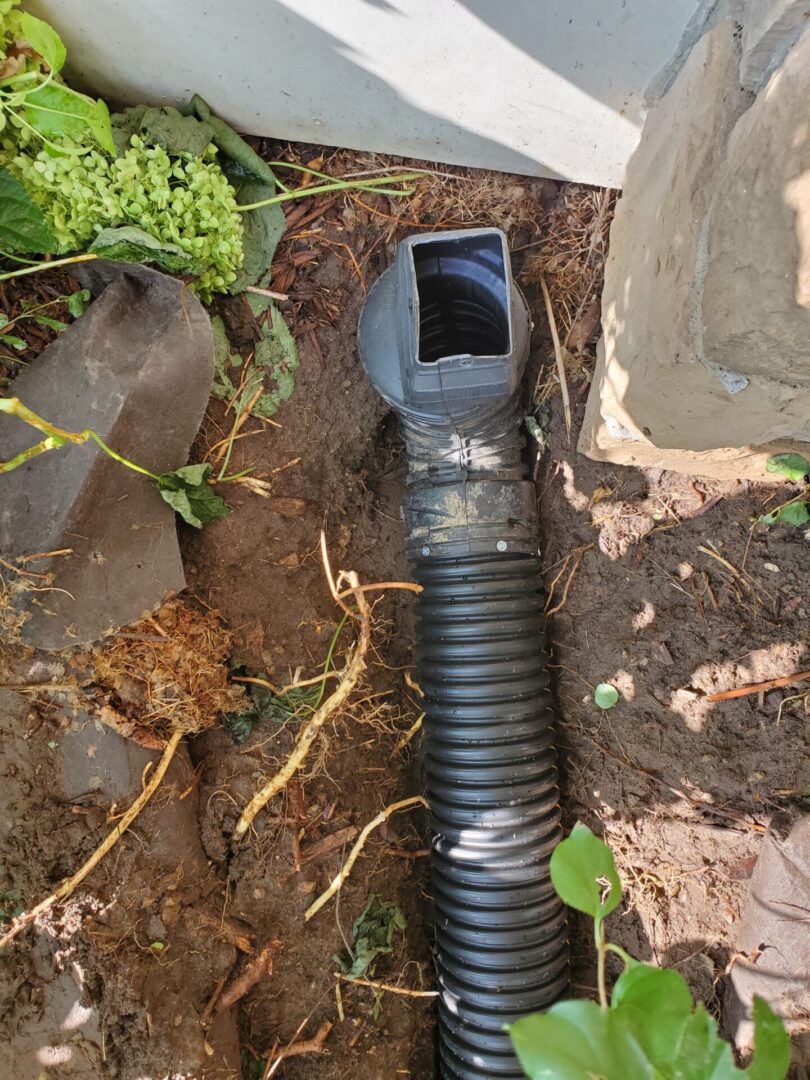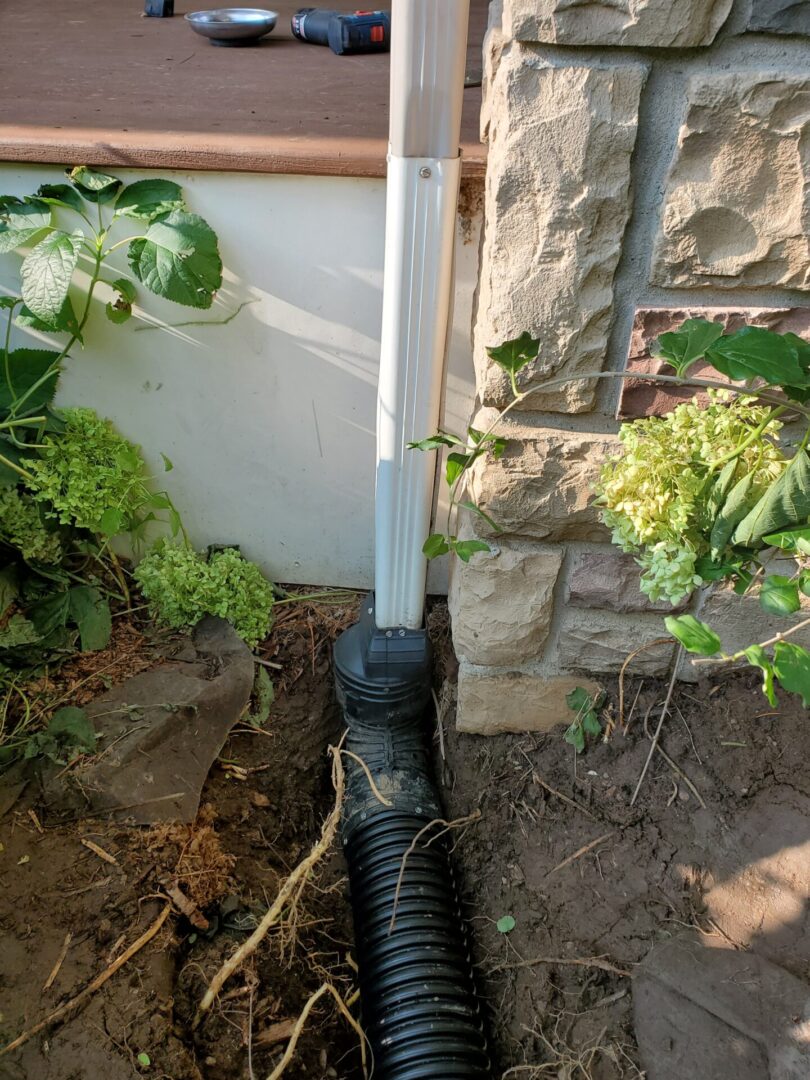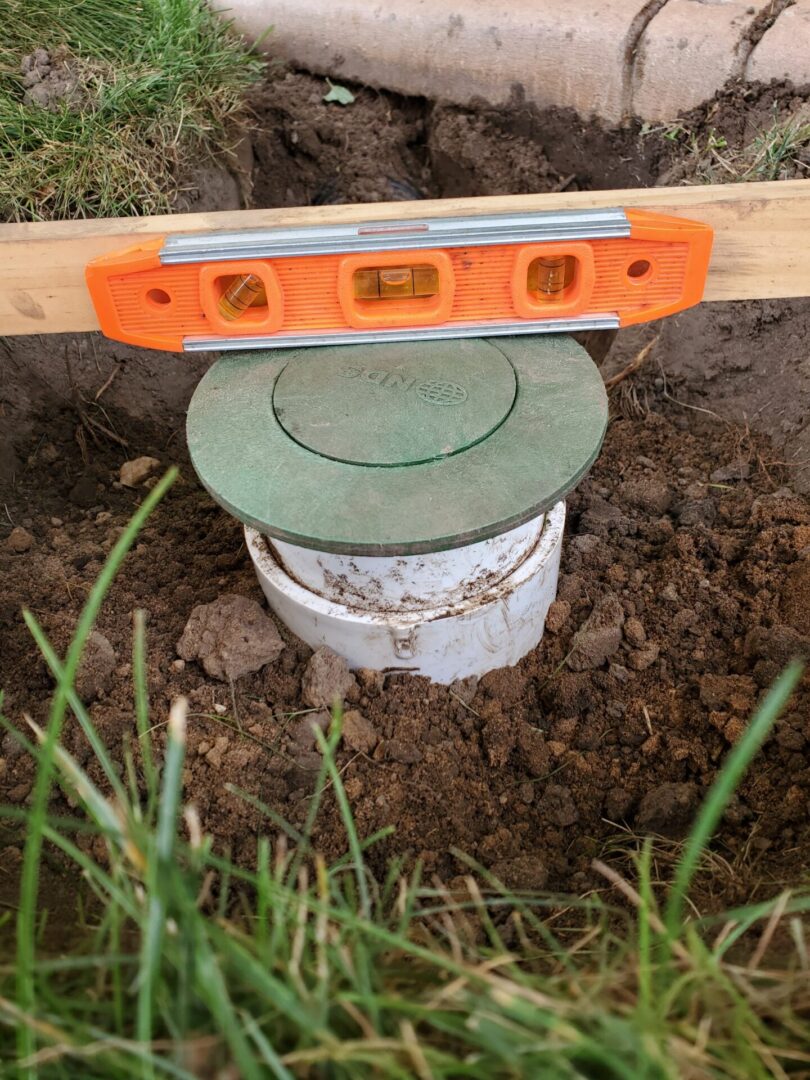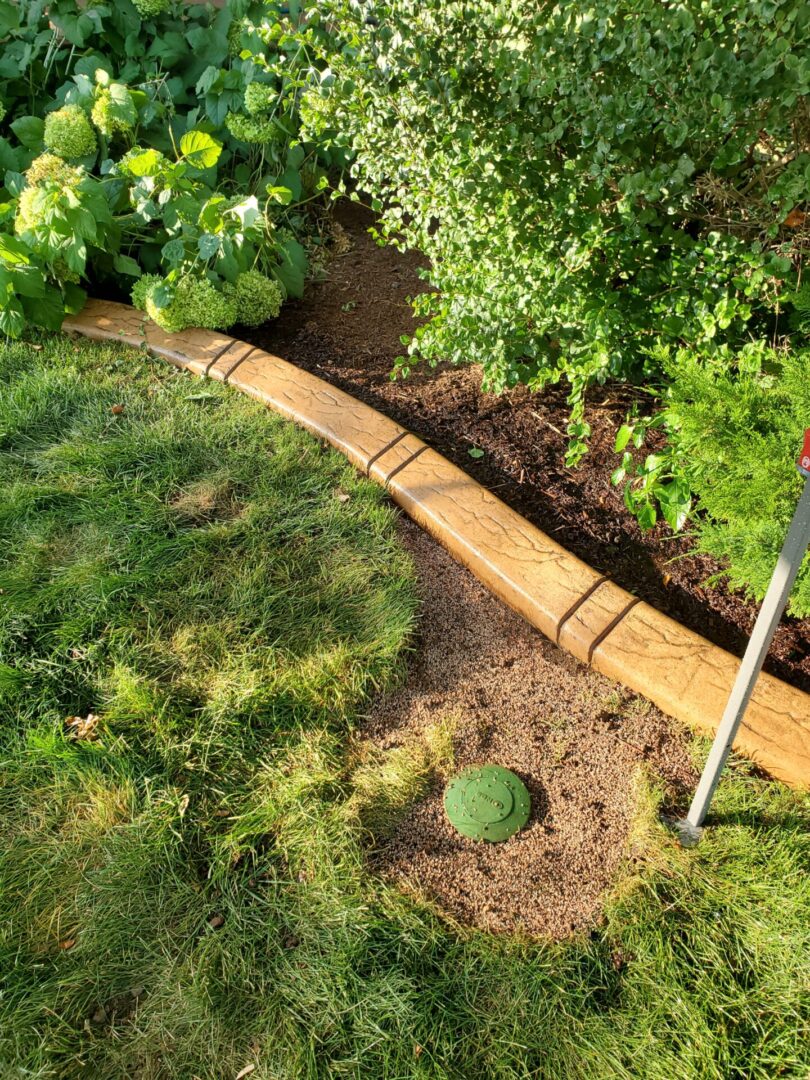 Another service we offer is called The Fence Rescue.  Are you too busy or just maybe tired of weed whacking both sides of your fence every two weeks?
Your weeds are removed from both sides of your fence and your new concrete edging is installed.
Then landscape fabric is pinned down.
Now you're done forever with that never ending job.